Restoring Orthodoxy
to the Western Christian Church
For over one thousand years the Western Church was Orthodox and in union with the Eastern Churches.



"The Western Rite Churches of the Russian Orthodox Church Outside of Russia have, since 1870 been approved by the Holy Synod of the Russian Orthodox Church.. The history of the West begins with Christians of the early Church migrating westward, giving a wide berth of Roman Legions and, by the fourth century, their brand of Catholic religion. These first Western Christians are our spiritual ancestors: Orthodox men and women from at least the fourth century until the invasion of Papal-Norman armies in A.D. 1066, when an entire Celtic, Saxon, and Orthodox lifeworld was crushed." *
Today the ROCOR - Western Rite Communities are reclaiming our Orthodox Western patrimony and ancient liturgies, foremost the Divine Liturgy of St. Gregory, Pope of Rome (A.D. 590-604). Its Liturgy is one of the most ancient of all the various Liturgies of the Church deriving from the original Liturgy of St. Peter.
Come and see....the Church of the Apostles and their immediate successors. Come and find the fullness of the Faith.
* Taken from the Charter of ROCOR Western Rite Communities.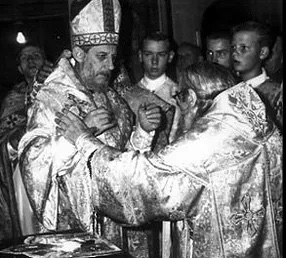 The Consecration of Bishop Jean-Nectaire of Paris by St. John Maximovitch
(Side Note: One of the Acolytes seen in the background is a very young Paul Loukianoff, the future Archbishop Peter of Chicago)
WHAT IS THE WESTERN RITE?
The Holy Catholic Church: otherwise known as the Orthodox Church, was united across all the Holy Roman Empire. From Byzantium in the east all the way to Rome in the west and even in the British Isles and what is now modern-day France. The Church existed in a way that was united in doctrine and theology for over a thousand years after the day of Pentecost in AD 33.
​
The Liturgy, or "work of the people" varied from east to west due to the cultural and societal makeup of the regions in which the Church existed. In the West, Liturgy, like the Latin language, tended to be terse and Patristic. Yet slight differences were reflected in the Liturgies of Rome, Milan, Toledo, and Lyons. The differences came to be known as rites: Ambrosian, Roman, Mozarabic, and Gallican and were named after Saints Ambrose, Gregory, and Germanus. Further, within the Roman Rite there developed Uses of which Sarum is best known.
​
The Christians of the Eastern Roman Empire (*Byzantium or Constantinople) primarily celebrated the Liturgy of St. John Chrysostom and the Liturgy of St. Basil the Great, reflecting Eastern culture continued to evolve. Each of these Liturgies contained the essential elements that were required to be canonically correct and united in theology, but differed in appearance, hymnody, and language. Much was borrowed between them in the early years, less in the latter.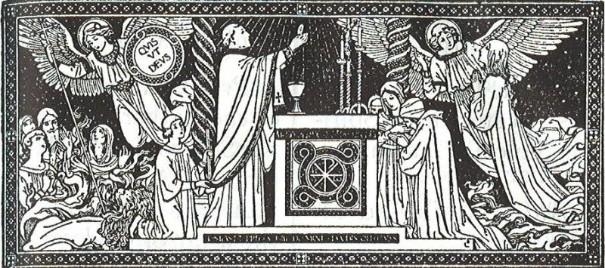 © Copyright 2023 | St. Anthony the Great Orthodox Church Incorporated